LATEST UK GUIDE: PREVENTING COVID-19 RESTRICTIONS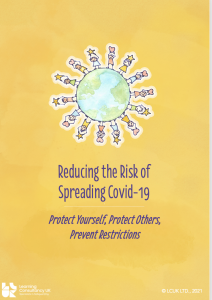 In this leaflet, we share information that guides you on how to protect yourself, your family and your community whilst Covid-19 restrictions continue to be lifted. Each one of us can take steps to decrease the risk of the spread of Covid-19 and play our part in preventing further restrictions. Click to download and please share widely!
GUIDE TO PROTECTING YOURSELF FROM COVID-19
As COVID-19 continues to devastate our communities, preventative education has become imperative. LCUK has partnered with local experts around the world to provide a free covid prevention guide in multiple languages, with more to come. Please download and share the guide below widely, via email, WhatsApp, text message, or whatever means are appropriate for your community. If you would like to help us translate this guide into other languages, please contact us here. Together, we can increase awareness and stop the spread.
RETURN TO EDUCATION: A GUIDE FOR PARENTS & CARERS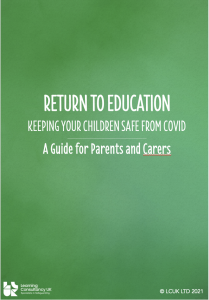 The Covid-19 pandemic has proven to be extraordinarily challenging for adults and children globally. The impact on our children is perhaps the most challenging. As children prepare to return to school-based learning, the free guide below explains actions that you as parents and caregivers can take to minimise the risk of Covid-19 virus transmission, protecting your children as they return to schools, colleges and other learning environments. We encourage you to download and share the guide widely!